BECCIE HATTON
'Layered Ground' is a collection of surface patterns for homeware products inspired by a passion for Archaeology and Palaeontology and visits to the Manchester Museum archive collection of pre-historic species and fossils.
Inspired by the idea of digging into the ground to discover hidden artefacts, Becc­­ie took a more hands-on approach to producing the collection of surface patterns. Carving into plaster, allowed Beccie to create a more 'fossil like' texture to emboss onto paper which, alongside her drawings and paintings, were digitally manipulated to create repeats and one off designs for items such as ceramics, tiles aprons and garden tools.
Beccie intends to work as a Designer Maker creating surface designs for individual homeware and gallery-led artworks for exhibition.
Spider Pattern Concept Board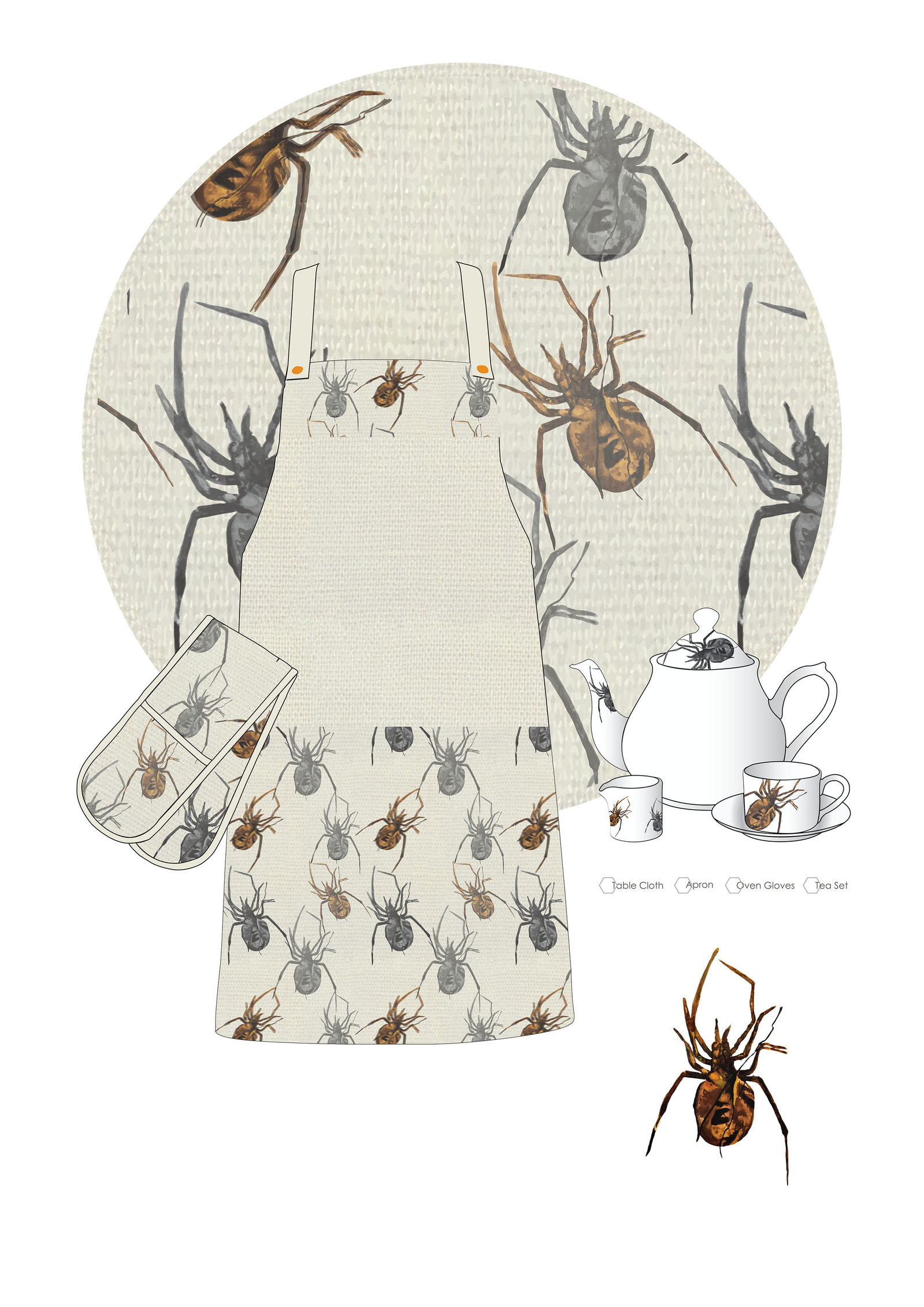 Plaster Painting Garden Concept Board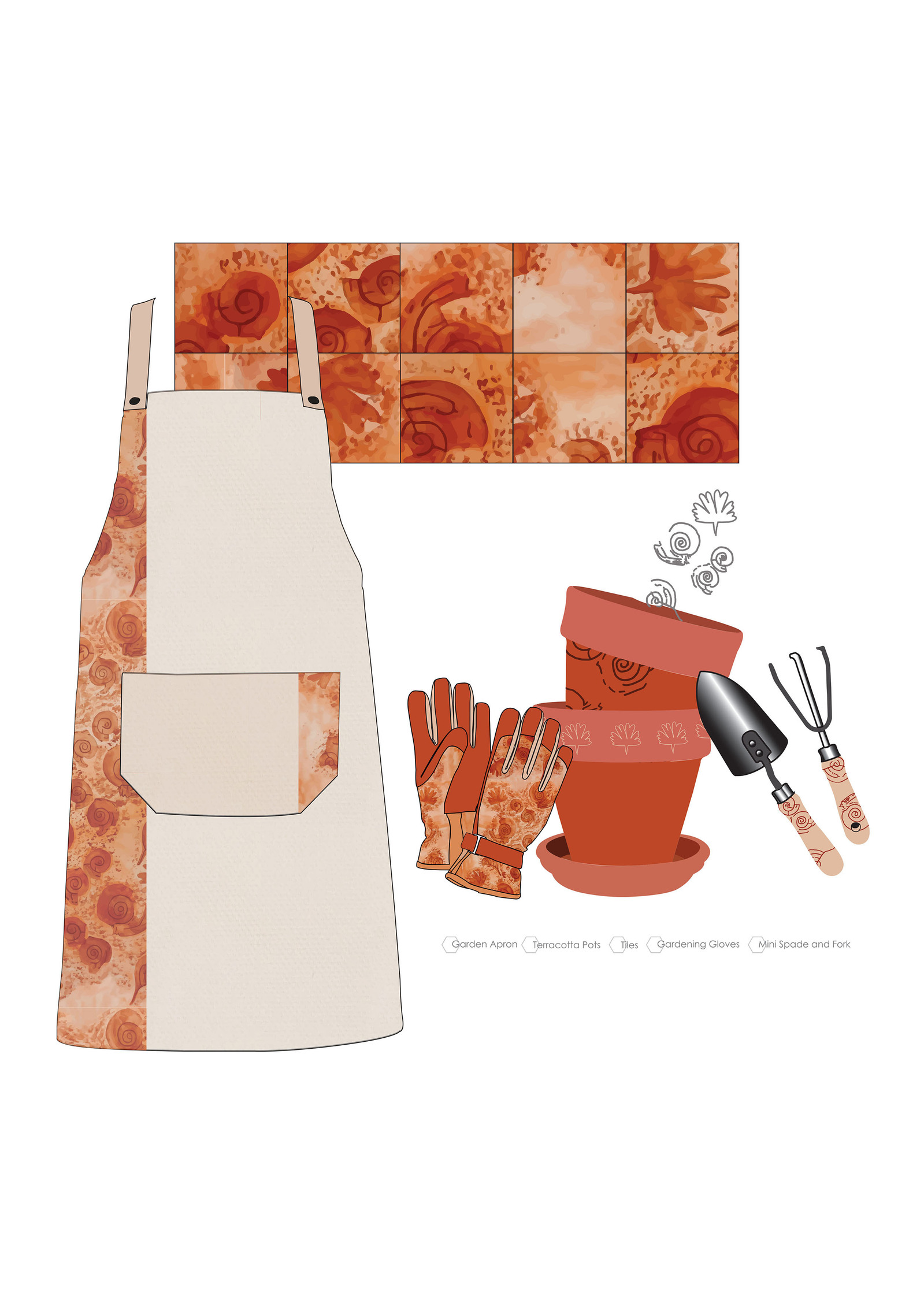 Lizard and Fern Concept Board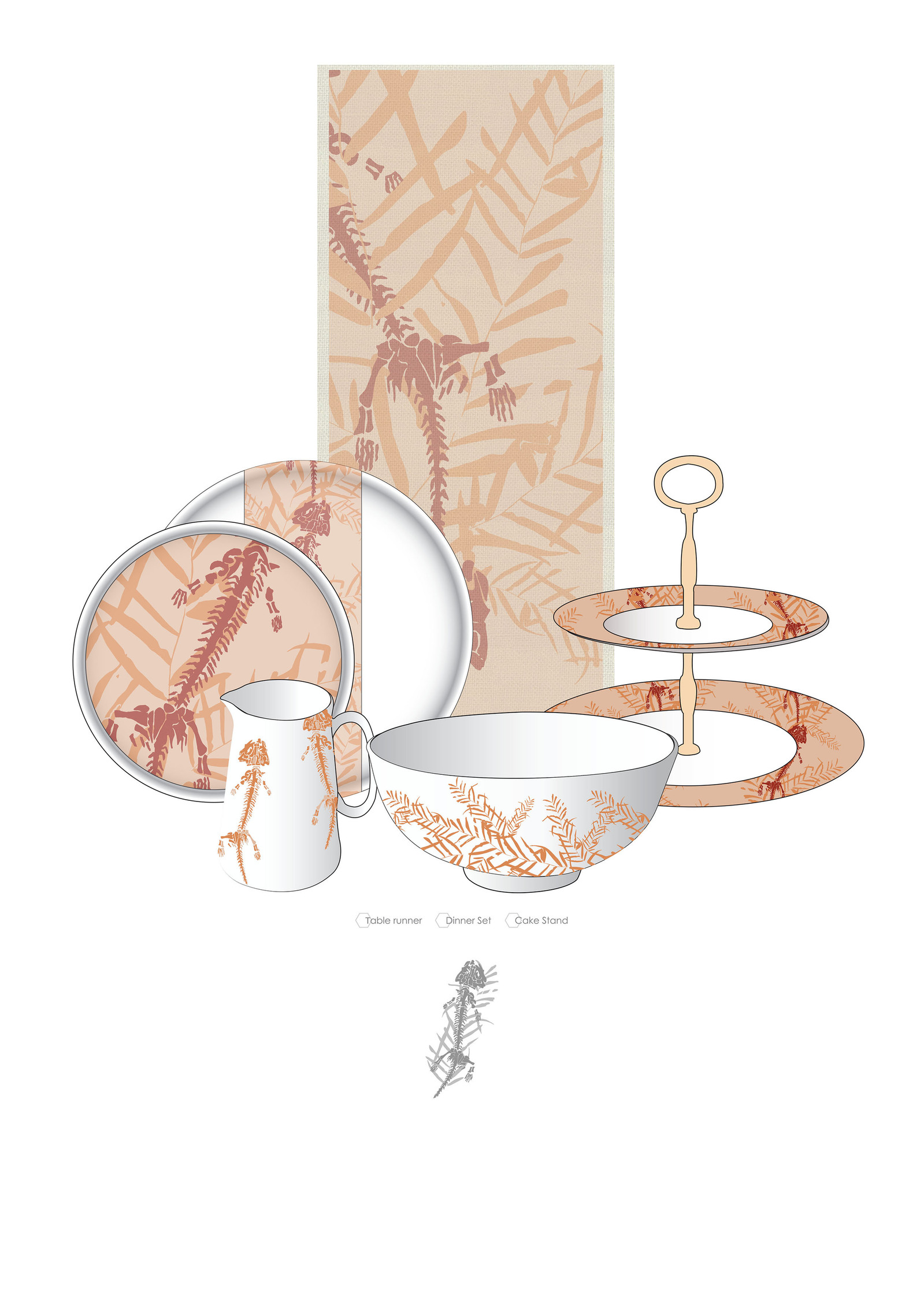 Paper Emboss Concept Board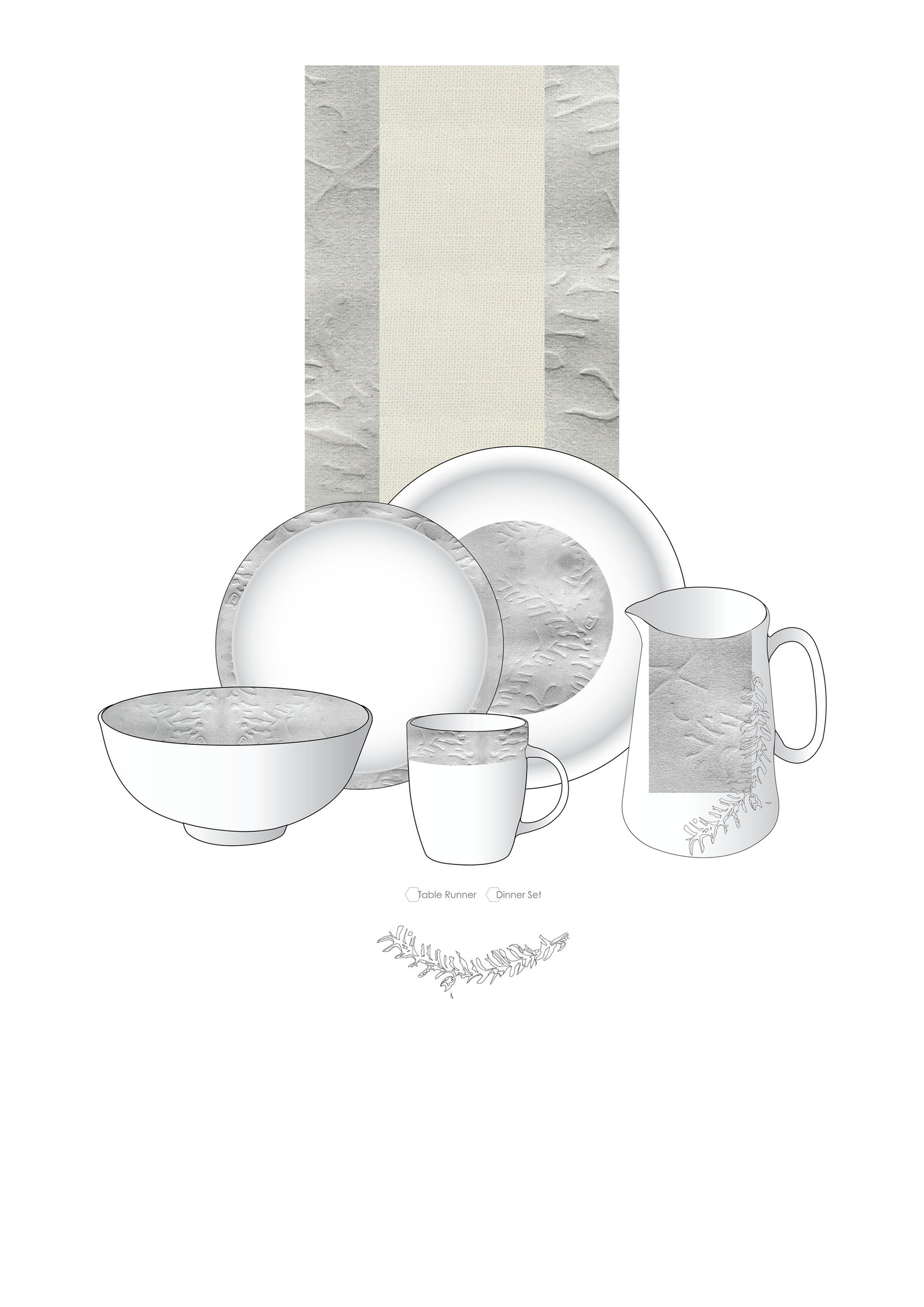 Spider Pattern Concept Board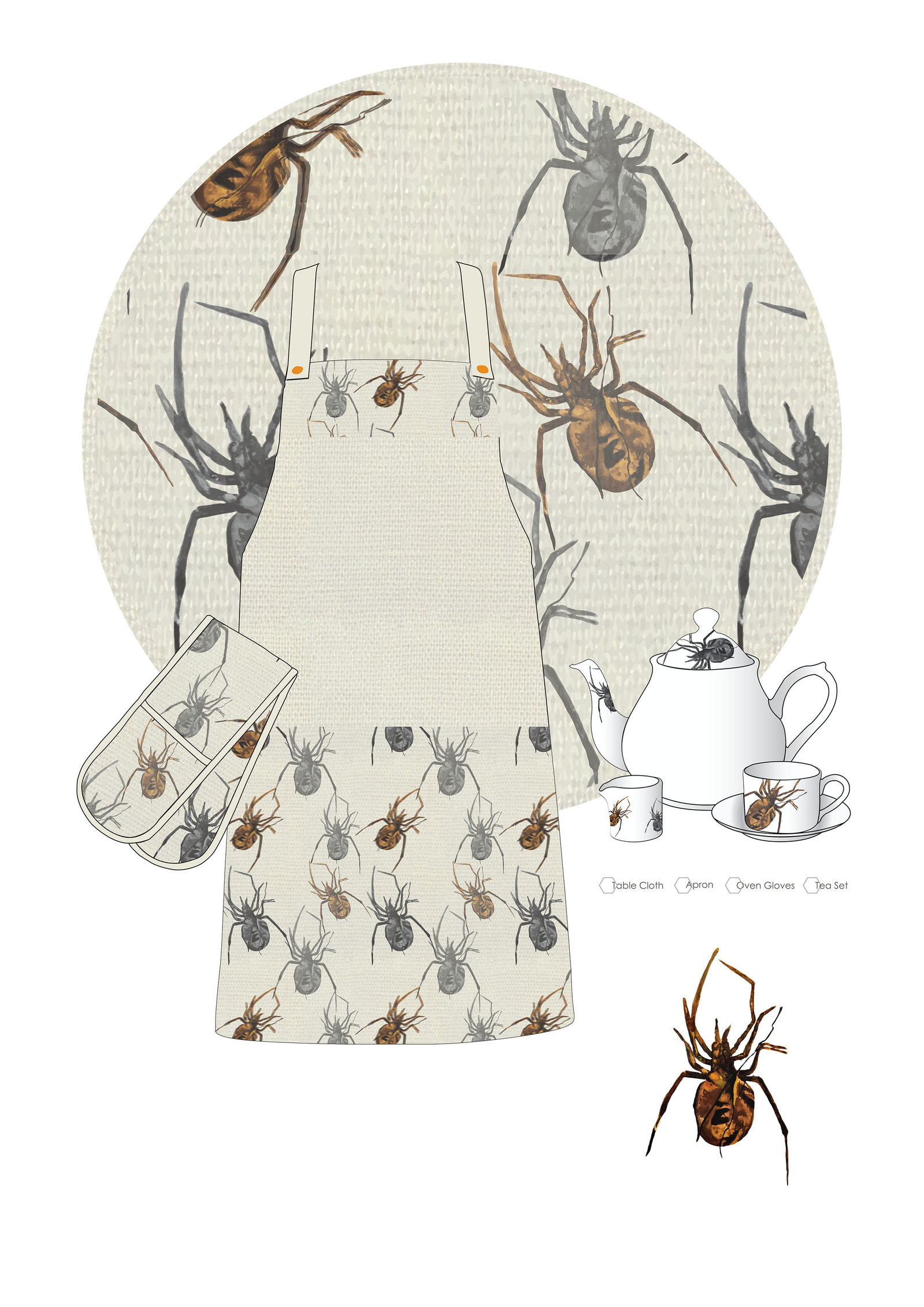 Plaster Painting Garden Concept Board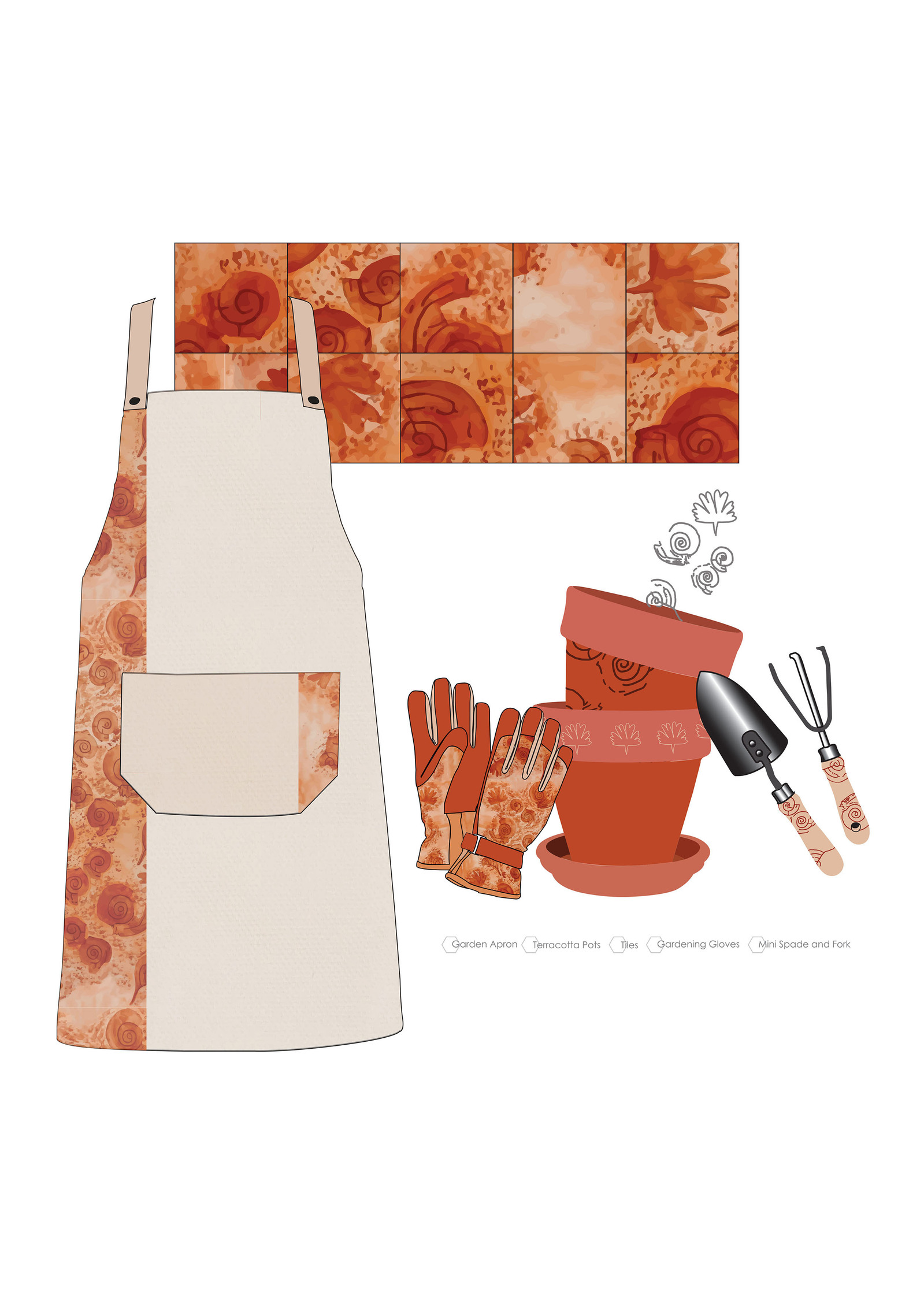 Lizard and Fern Concept Board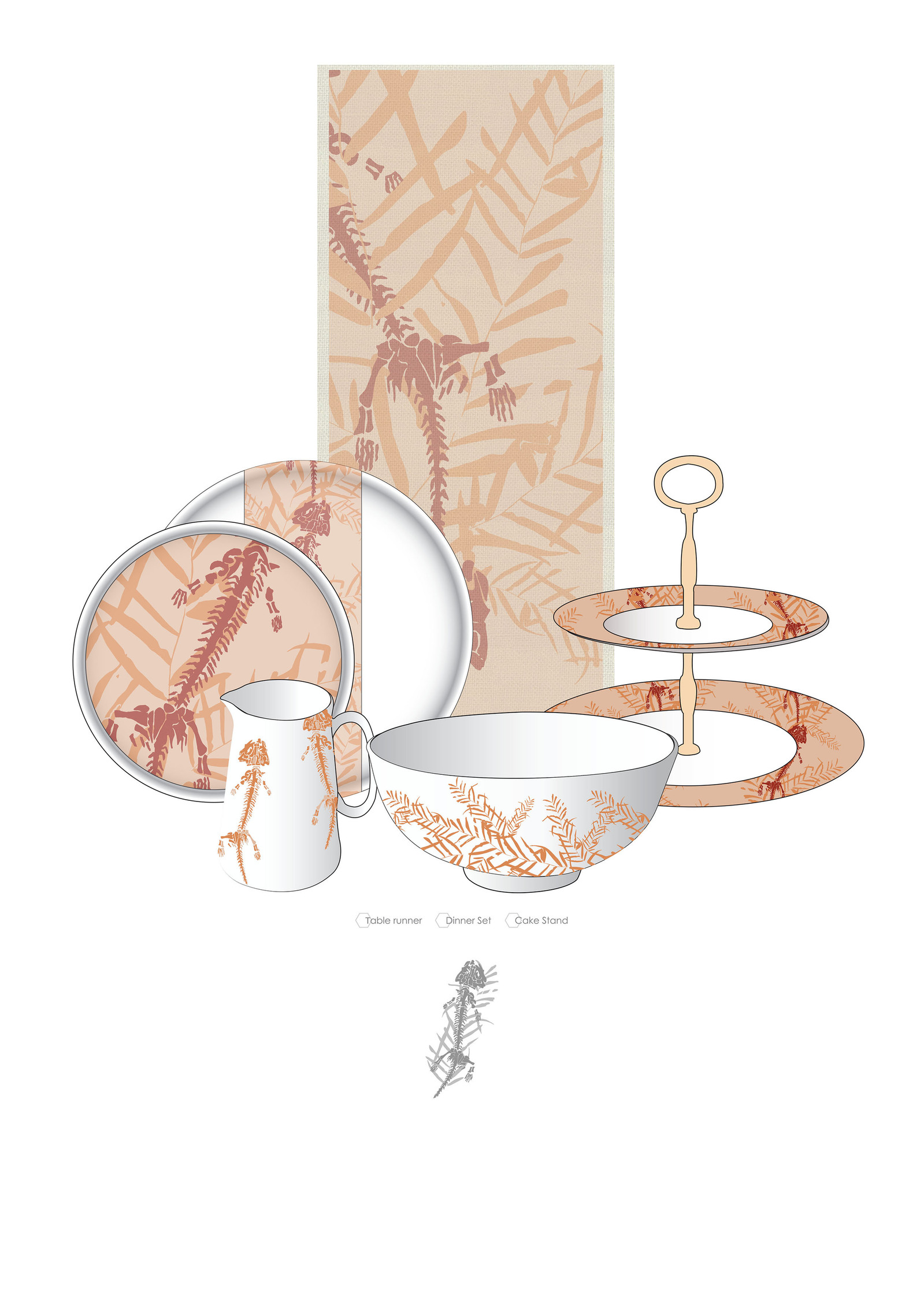 Paper Emboss Concept Board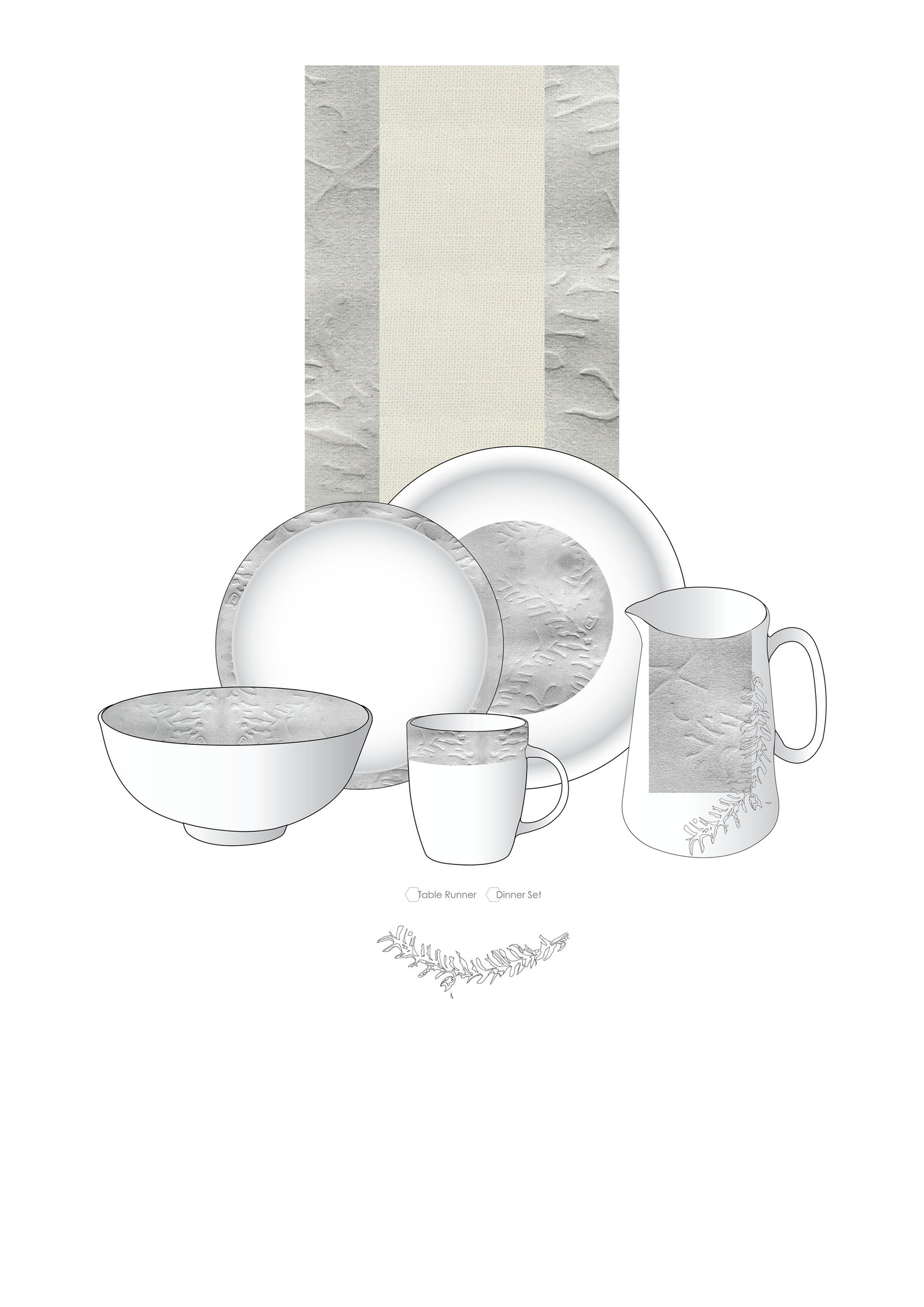 Spider Pattern Concept Board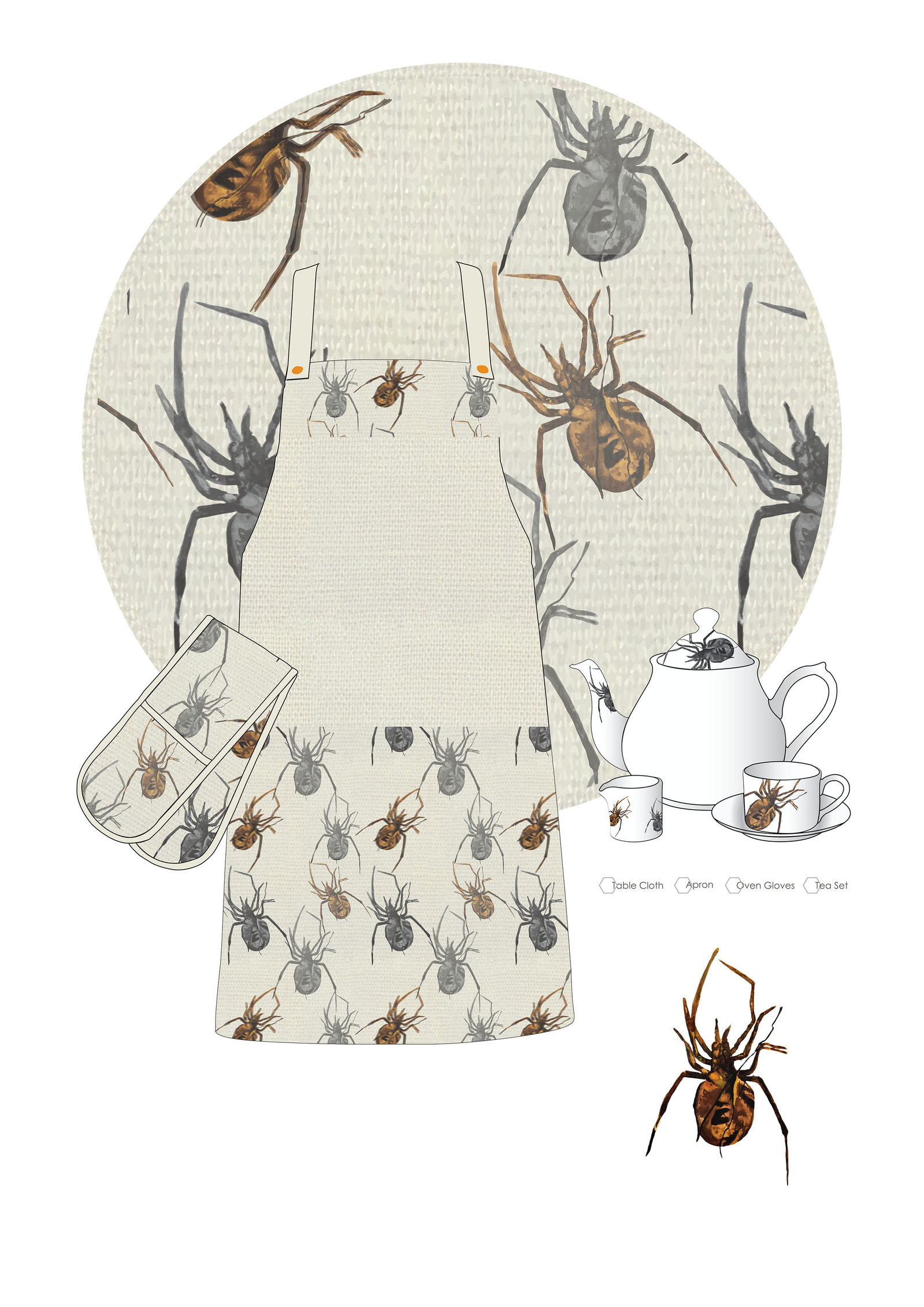 Plaster Painting Garden Concept Board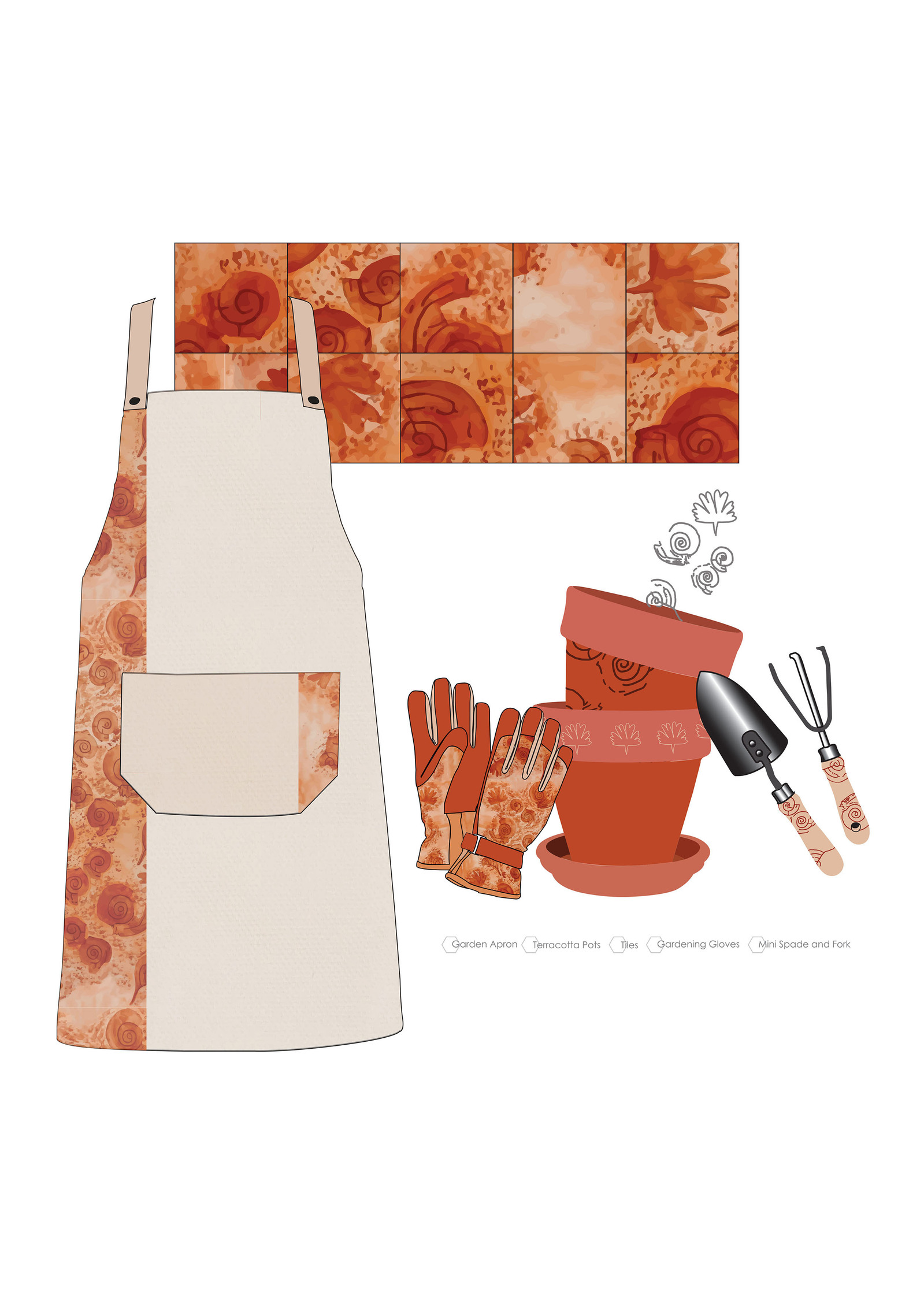 Lizard and Fern Concept Board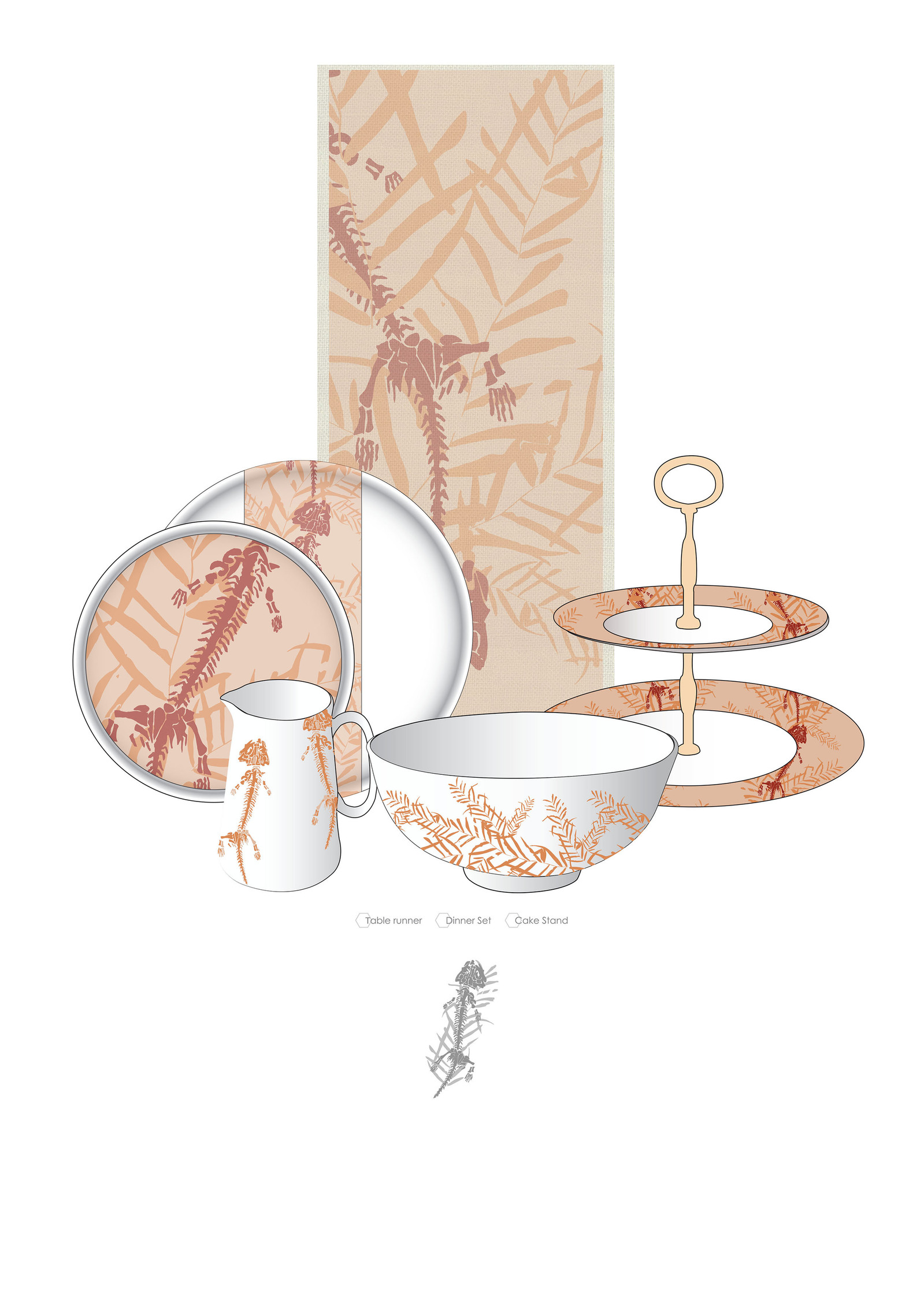 Paper Emboss Concept Board